Rhinoplasty
Conveniently located to serve the areas of Philadelphia, PA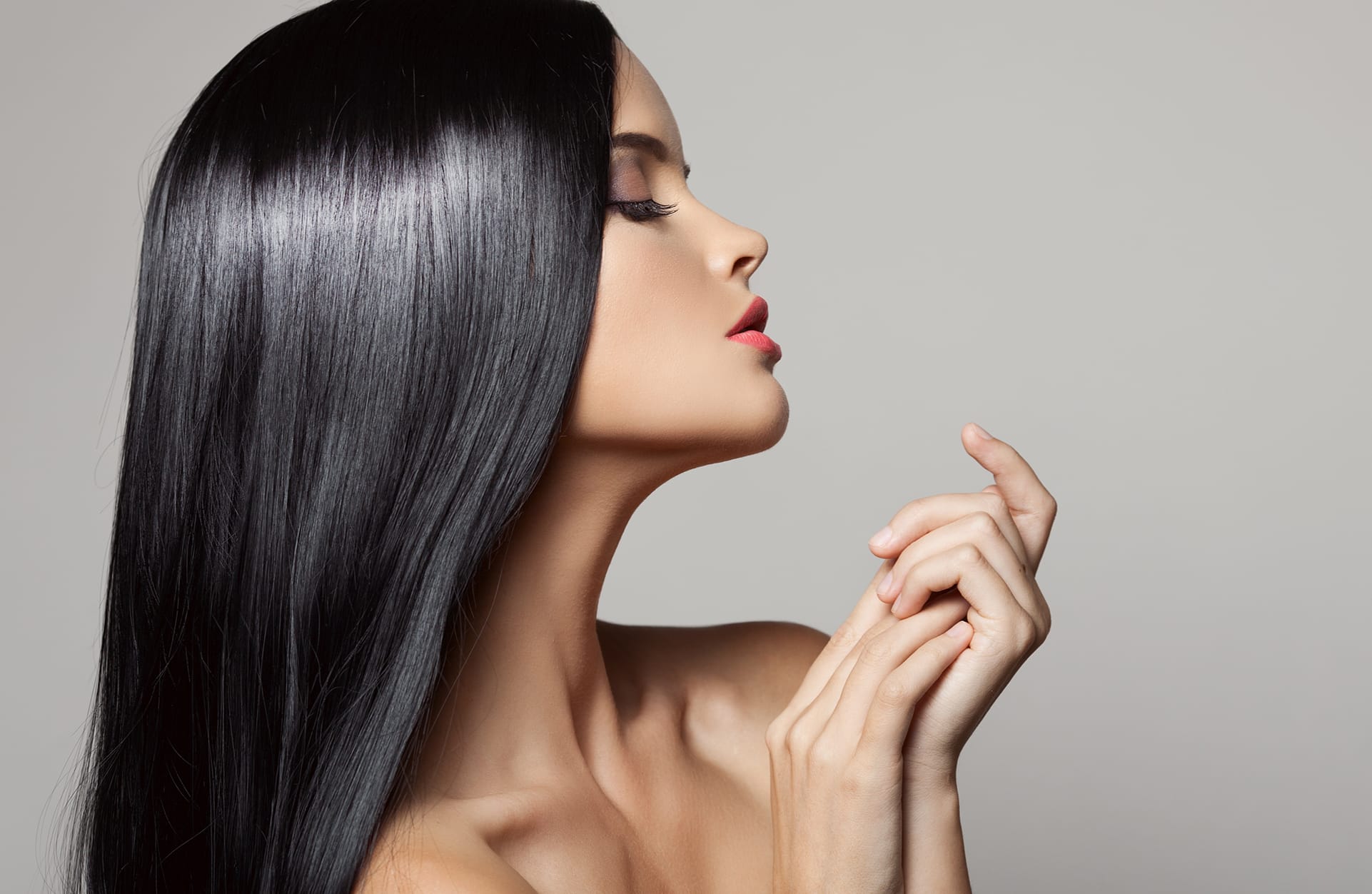 A rhinoplasty, or "nose job," is a procedure that surgically alters nose shape, size, and projection, creating a more attractive facial balance. Issues such as an overly large nose, wide nose, crooked nose, hanging or bulbous tip, or overly large nostrils or bridge can all be reshaped with a rhinoplasty performed by double board-certified plastic surgeon Dr. Jonathan Pontell.
Before and After Photos
At Dr. Pontell's Philadelphia practice, we offer a comprehensive range of rhinoplasty procedures, including dorsal hump reduction, nasal tip contouring, nostril adjustment, septorhinoplasty, ethnic rhinoplasty, and revision rhinoplasty.
Dr. Pontell, medical director, founder, and surgeon of the Aesthetic Facial Plastic Surgery Center, brings the highest quality facial aesthetic and reconstructive surgical services to the Delaware Valley. If you are interested in a rhinoplasty procedure, we encourage you to schedule a consultation at our Main Line office to discuss your goals, concerns, and desired outcomes. Contact us today at (610) 688-7100 or fill out a simple inquiry form to take the first step toward achieving the nose you've always desired.
About Rhinoplasty
Rhinoplasty is any surgery performed to change the shape of the nose. Its goal is to create an improved nasal contour that is in harmony with the rest of the face while maintaining or improving nasal breathing. It is a hugely popular surgery, with over 200,000 procedures performed in 2018 alone. (1)
There are several types of rhinoplasty, the most common of which are the following:
Dorsal Hump Reduction
A common concern many patients have is a dorsal hump, which refers to a prominent bump on the bridge of the nose. This can create an unbalanced and disproportionate appearance. Through rhinoplasty, we can carefully reshape the nasal bridge by removing excess bone and cartilage, resulting in a smoother profile and a more aesthetically pleasing nose.
Nasal Tip Contouring
The shape and projection of the nasal tip play a crucial role in the overall appearance of the nose. If you are dissatisfied with the shape of your nasal tip, whether it's bulbous, drooping, or asymmetrical, rhinoplasty can address these concerns. By refining and reshaping the nasal tip, we can achieve a more defined and refined look that complements your facial features.
Nostril Resizing or Reshaping
The size and shape of the nostrils can also greatly influence the appearance of the nose. Some individuals may have nostrils that are too wide or flared, creating a disproportionate and unbalanced look. Through rhinoplasty, we can adjust the size and shape of the nostrils to create a more harmonious and symmetrical nasal appearance.
Functional Rhinoplasty
In addition to cosmetic improvements, rhinoplasty can also address functional issues that affect your breathing. Conditions such as a deviated septum or nasal valve collapse can impede airflow and cause breathing difficulties. Rhinoplasty can correct these structural abnormalities, improving your nasal function and enhancing your overall quality of life.
Ethnic Rhinoplasty
Ethnic rhinoplasty is a specialized approach that respects and preserves the unique cultural characteristics of various ethnicities while enhancing the overall harmony of the nose. Dr. Pontell has extensive experience in performing ethnic rhinoplasty, ensuring that each patient's individuality is celebrated and respected throughout the process.
Revision Rhinoplasty
In cases where previous rhinoplasty procedures have not achieved the desired outcome, revision rhinoplasty offers patients the opportunity to correct and improve any functional or cosmetic concerns. Dr. Pontell's expertise in revision rhinoplasty allows him to address complex issues with precision and care.
Why Choose Dr. Pontell?
Dr. Pontel is double board-certified by the American Board of Facial Plastic and Reconstructive Surgery and the American Board of Otolaryngology/Head and Neck Surgery. As every plastic surgeon knows, rhinoplasty is recognized as the single most challenging aesthetic surgery procedure. (1) And experience is indispensable to achieving consistently effective results. Having performed over 5,000 rhinoplasties, and with years of experience,  Dr. Pontell can help patients achieve their aesthetic goals.
Dr. Pontell's exceptional cosmetic results are a testament to his unwavering commitment to providing a professional and meticulous experience. With expertise in both surgical and non-surgical rhinoplasty procedures, Dr. Pontell personally performs each procedure, leaving no space for compromise in achieving your desired facial enhancement.If you are considering rhinoplasty and would like to explore your options further, we invite you to contact us at (610) 688-7100 to schedule a consultation with Dr. Pontell at his Main Line office. He will guide you through the process, answer any questions or concerns you may have, and develop a customized treatment plan tailored to your individual needs.
Benefits of Rhinoplasty
Improved self-confidence
Enhanced facial symmetry
Improved nasal function
Improved sleep quality
Correction of structural abnormality
Candidates for Rhinoplasty
Men and women who are in good physical health and would like to improve the appearance or function of their noses may be good candidates for rhinoplasty. Female patients should be at least 15 or 16 years old, and males should be at least 16 or 17 years old, at which point the vast majority of nasal growth has been completed. Nasal surgery undergone before the completion of nasal growth may result in developmental abnormalities of the nose.
At Dr. Pontell's practice in Philadelphia, we understand the importance of achieving natural-looking results that enhance your unique facial features.
Our team is committed to providing comprehensive and personalized care throughout your rhinoplasty journey, from the initial consultation to the post-operative follow-ups.
Jennifer's Rhinoplasty Testimonial

Personal Consultation
Before your nose surgery, you will meet with Dr. Pontell to discuss your goals and concerns, and he will assess your face. He will examine the internal and external nasal structures to determine what changes are possible and how to best create the most aesthetically pleasing result. Dr. Pontell will use computer imaging to show you the changes that are possible and to help determine your surgical goal. Once he gains a thorough understanding of your needs, Dr. Pontell will give you more details about his recommendations for your procedure.
Open and Closed Rhinoplasty
There are two distinct techniques used in rhinoplasty; the open technique and the closed technique.
Open Technique
This approach involves making a small incision on the columella, the strip of tissue between the nostrils. Through this incision, Dr. Pontell gains access to the underlying structures of the nose, allowing for precise reshaping and refinement. The open technique is especially beneficial when significant and complicated changes to the nasal structure are necessary or with more complicated revision rhinoplasties. (2) Most of Dr. Pontell's work is performed using the open technique. The tiny external incision heals imperceptibly in the vast majority of cases.
Closed Technique
The closed technique is another option for rhinoplasty. With this method, all incisions are made inside the nostrils, eliminating any visible scarring. While the closed technique may be more suitable for patients who require less extensive modifications, Dr. Pontell can still achieve remarkable outcomes by accessing and reshaping the nasal structures through these hidden incisions.
Cartilage grafts from the nasal septum or ear may be used during surgery. Synthetic materials are occasionally used to augment the nasal bridge. Additionally, Dr. Pontell adds a chin implant in about 20% of rhinoplasties to balance out the profile of patients with a weak chin. He will thoroughly discuss your treatment plan with you before surgery. 
Dr. Pontell ensures that the rhinoplasty results look natural and provide the envisioned results as much as possible.
Where Will My Rhinoplasty Be Performed?
Dr. Pontell performs rhinoplasty in fully accredited hospitals and surgery centers that are equipped with the latest surgical technologies. Dr. Pontell may perform smaller, limited rhinoplasties in his private office operating room using only local anesthesia.
How Much is a Rhinoplasty in Philadelphia?
The cost of rhinoplasty can vary depending on several factors. Each patient's treatment plan is unique, and the techniques used, anesthesia requirements, and extent of surgery will all contribute to the overall cost. At Dr. Pontell's practice, we believe in providing our patients with comprehensive and personalized care, ensuring that their aesthetic goals are met.
We encourage you to contact our office at (610) 688-7100 to schedule a consultation with Dr. Pontell. During this appointment, he will be able to provide you with a detailed estimate of the cost based on your individual needs. 
Read more about plastic surgery in Philadelphia on Dr. Pontell's blog.
FAQ
What is discomfort like after a rhinoplasty?
After surgery, most patients report mild discomfort, most of which is experienced in the first couple of days. There will be some bruising and swelling, which is normal. You will need to sleep with your head elevated, and in the early stages, the nose will feel stuffy. As the swelling diminishes and breathing is restored, most people say that the recovery was easier than expected.
What is scarring like after a rhinoplasty?
The scar from rhinoplasty surgery is extremely minimal. With open rhinoplasty, the scar will span across the columella, which is the area of skin between the nostrils. When the incision is closed correctly, the scar is not noticeable at all. With a closed rhinoplasty, there are no outer incisions and, therefore, no visible scars.
When can I resume normal activities after a rhinoplasty?
Most patients feel comfortable going out in public by around day nine. Patients can return to work within one to two weeks and resume more strenuous physical activity after two weeks. Swelling will continue to subside, and the shape of the nose will refine over the following months. Most of the swelling is gone by the 5th week. 
How long will it take for me to see my final rhinoplasty results?
It may take up to a year for all residual swelling to resolve.
References
Fichman, Matias, and Ignacio T. Piedra Buena. "Rhinoplasty." PubMed, StatPearls Publishing, 2020, www.ncbi.nlm.nih.gov/books/NBK558970/.
Barrett, Dane, et al. "Understanding Approaches to the Dorsal Hump." Facial Plastic Surgery, vol. 33, no. 02, Apr. 2017, pp. 125–132, https://doi.org/10.1055/s-0037-1598033