Rhinoplasty
Conveniently located to serve the areas of Philadelphia, PA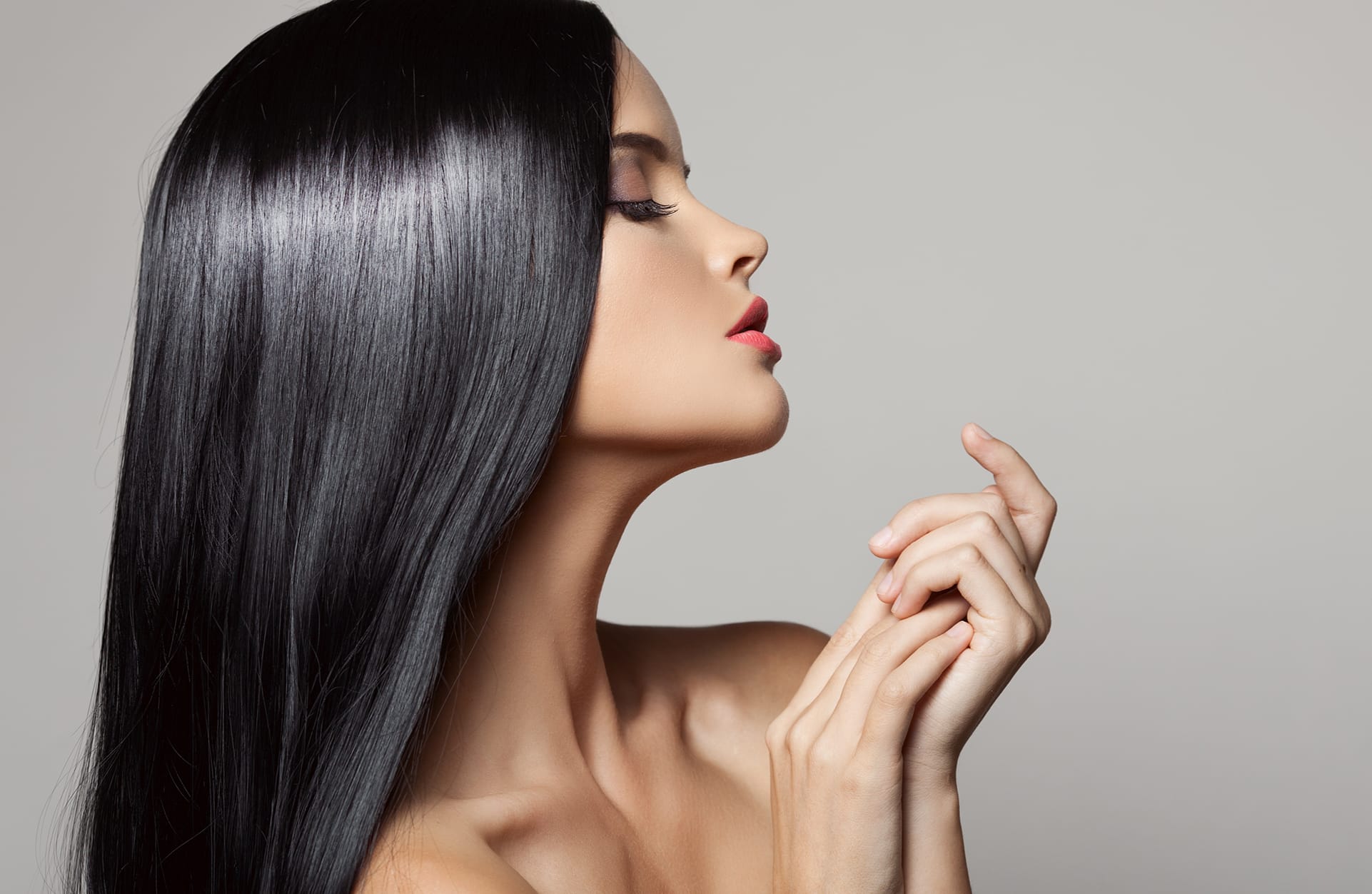 A rhinoplasty, or "nose job," can create a more attractive facial balance by surgically altering nose shape, size, and projection. Issues such as an overly large nose, wide nose, crooked nose, hanging or bulbous tip, or overly large nostrils or bridge can all be reshaped with a rhinoplasty in Philadelphia performed by Dr. Pontell.
Before and After Photos
Overview
Rhinoplasty is recognized as the most challenging aesthetic surgery procedure, and experience is indispensable to achieving consistently great results. With over 5,000 rhinoplasties under his belt, years of experience, and double board certification by the American Board of Facial Plastic and Reconstructive Surgery and the American Board of Otolaryngology/Head and Neck Surgery, Dr. Pontell can help patients achieve their aesthetic goals with rhinoplasty in Philadelphia.
Average Cost: Starting at $12,000
Discomfort Level: Mild to Moderate
Anesthesia Options: Local Anesthesia with Sedation or General Anesthesia
Recovery Period: Two to Five Weeks
Results Length: Long-lasting and Can Be Permanent
Experience and Expertise in Rhinoplasty
Why Choose Dr. Pontell
Dr. Jonathan Pontell has created a cosmetic haven for those seeking natural and amazing results to the face. His practice, the Aesthetic Facial Plastic Surgery Center, is a boutique center that provides a high-touch, personalized experience for his patients. When it comes to rhinoplasty in Philadelphia, few physicians in the area have his level of experience and consistency of results.
From the moment you walk in the door, you will be received by a luxurious, spa-like office that is 100% attentive to your needs and comfort. Dr. Pontell's exceptional cosmetic results are a testament to his unwavering commitment to providing a professional and meticulous experience. With expertise in both surgical and non-surgical rhinoplasty procedures, Dr. Pontell personally performs each procedure, leaving no space for compromise in achieving your desired facial enhancement.
What Is Rhinoplasty?
Rhinoplasty, commonly referred to as a nose job, is any surgery performed to change the shape of the nose. The goal of this surgery is to create an improved nasal contour that is in harmony with the rest of the face while maintaining or improving nasal breathing.
Because the nose has a prominent central location on the face, the cosmetic changes made with nose surgery in Philadelphia with Dr. Pontell can make a dramatic difference in a person's appearance and significantly increase self-esteem and self-confidence.
Jennifer's Rhinoplasty Testimonial

Benefits of Rhinoplasty
Improved Tip or Bridge
Aesthetic rhinoplasty can meet many needs. The shape of the nose can be changed depending on the thickness of the cartilage and skin. Often, a bump on the bridge is removed during rhinoplasty. Noses are typically made smaller, but occasionally, an overly small nose is enlarged. The bridge can also be narrowed or widened to create more pleasing proportions, and the tip can be manipulated in width, height, projection, angle, and many other attributes.
Change in the Size or Shape of the Nostrils
The nostrils can be made smaller in patients with excessively long, wide, or flaring nostrils. Overly arched nostrils can also be lowered. Dr. Pontell performs open rhinoplasty with techniques that leave the nose well-supported and structurally strong. Whatever your need, Dr. Pontell can provide a customized facial plastic surgery plan for you.
Looking for a Rhinoplasty Near You?
Schedule a Consultation for Rhinoplasty in Philadelphia with Dr. Pontell
Prior to your nose surgery, you will meet with Dr. Pontell to discuss your goals and concerns, and he will assess your face. He will examine the internal and external nasal structures to determine what changes are possible and how to best create the most aesthetically pleasing result. Dr. Pontell will use computer imaging to show you the changes that are possible and to help determine your surgical goal. Once he gains a thorough understanding of your goal, Dr. Pontell will give you more details about his recommendations for your procedure.
Ideal Candidate
Men and women who are in good physical health and would like to improve the appearance or function of their noses may be good candidates for rhinoplasty in Philadelphia. Female patients should be at least 15 or 16 years old, and males should be at least 16 or 17 years old, at which point the vast majority of nasal growth has been completed. Nasal surgery undergone prior to the completion of nasal growth may result in developmental abnormalities of the nose.
What Does Rhinoplasty Entail?
Rhinoplasty Procedure
Since a nose job in Main Line with Dr. Pontell is such a highly individualized procedure, the surgical process varies greatly from patient to patient. Dr. Pontell frequently performs rhinoplasty using the open technique because it uses a small incision on the columella (the skin between the nostrils) to allow greater exposure and access to the internal structures. This improved exposure allows for more sophisticated ways of altering the nasal anatomy, which leads to better results and improved symmetry. In the open technique, the resultant scar is virtually invisible.
The alternative option is a closed rhinoplasty, which uses incisions inside the nose to view the nasal structures. Grafts of cartilage from the nasal septum or ear may be used during surgery. Synthetic materials are occasionally used to augment the nasal bridge. Additionally, Dr. Pontell adds a chin implant in about 20% of rhinoplasties to balance out the profile of patients with a weak chin. All options will be thoroughly discussed and decided on prior to surgery. Dr. Pontell ensures that the rhinoplasty results look natural and provide the envisioned results as much as possible.
Expectations
Patients will wake up from surgery with a cast on their nose. Dr. Pontell's suturing technique makes nasal packing unnecessary. Swelling and bruising around the eyes may be present after surgery and may increase within the first two days. The cast and most stitches will be removed approximately one week after surgery.
Most patients feel comfortable going out in public by the ninth day. Patients can return to work within one to two weeks and resume more strenuous physical activity after two weeks. Swelling will continue to subside, and the shape of the nose will refine over the following months. Most of the swelling is gone by the 5th week. It may take up to a year for all residual swelling to resolve.
Dr. Pontell sees patients two weeks after surgery to finish the suture removal, with routine follow-up appointments scheduled one-month post-surgery, a few months after that, and then one-year post-op. During these check-ups, he will assess the healing process to ensure optimal results of the rhinoplasty surgery.
Scars
The scar from rhinoplasty surgery is extremely minimal. With open rhinoplasty, the scar will span across the columella, which is the area of skin between the nostrils. When the incision is closed correctly, the scar is not noticeable at all. With a closed rhinoplasty, there are no outer incisions and, therefore, no visible scars.
Pain
Although you will have some discomfort after surgery, most patients agree that the pain is minimal. Any pain that patients feel can be controlled with prescription medications. As the initial phase of swelling and bruising subsides, any discomfort will go away. Overall, the recovery is typically very easy and not painful.
What if a Revision Rhinoplasty Is Necessary?
Rhinoplasty is one of the most complex cosmetic surgeries. Successful results depend on multiple factors, including your ability to heal and the way your new nasal structures settle into place.
Even at the hands of a very experienced and well-trained surgeon, there is a chance that a revision rhinoplasty will be needed to attain the desired result.
Because the nose can take up to a year to fully heal and take on its permanent shape, patients are advised to wait at least a year before considering a revision. Dr. Pontell shows computer imaging and many before and after photos from other patients to ensure you both share the same idea for the desired results. He is proficient in the unique challenges of revision surgery and can help you reach your aesthetic goals.
FAQs
Will I look like another person after rhinoplasty?
Rhinoplasty will not give you the exact nose of a celebrity or another particular person; the procedure will refine or enhance the nose you already have. No person has the exact skin thickness, amount of cartilage, and bone structure as another person, so it is impossible to make an exact copy of another person's nose. Dr. Pontell will review your desires and your anatomy to determine how he can provide the best result. The purpose is to simply refine your own facial appearance through natural appearing changes to the nose.
Where is rhinoplasty performed?
Dr. Pontell performs rhinoplasty in fully accredited hospitals and surgery centers that are equipped with the latest surgical technologies. Dr. Pontell may perform smaller, limited rhinoplasties in his private office operating room using only local anesthesia.
Can I combine rhinoplasty with another facial plastic surgery procedure?
Yes. Patients often combine rhinoplasty with other procedures, such as chin augmentation, cheek augmentation, or chin reduction. During your consultation, Dr. Pontell may recommend an additional procedure if it will help you achieve better facial harmony.
What are the risks associated with rhinoplasty?
As with any surgical procedure, there are risks associated with rhinoplasty, but these are minimal for healthy patients. These include infection, bleeding, and an adverse reaction to the medication. Poor healing, excess scar tissue, nasal contour irregularities, and nasal breathing problems are also possible occurrences, but these are all treatable complications. When delivered by a double board-certified facial plastic surgeon such as Dr. Pontell, these risks are minimized due to his surgical expertise and diligence in safety protocol.
What is post-op like?
After surgery, most patients report mild discomfort, most of which is experienced in the first couple of days. There will be some bruising and swelling, which is normal. You will need to sleep with your head elevated, and in the early stages, the nose will feel stuffy.. As the swelling diminishes and breathing is restored, most people say that the recovery was easier than expected.
What is a deviated septum?
A deviated septum is when the bone and cartilage dividing the nasal structure is off-center, leading to breathing problems. Fixing the septum is often a part of rhinoplasty for improved airflow through each nostril and healthier breathing.
What is nose cartilage?
Nose cartilage is a flexible type of body tissue that is firmer than either skin or muscle. Cartilage creates the shape and support of your nose structure below the nasal bones.
What is considered a big nose?
A "big nose" may be associated with an overly large hump on the bridge of the nose, a bulbous or hanging nose tip, an oversized nose shape, or overly wide, large, or long nostrils. If you feel you have a "big nose," the structure of your nose is probably out of balance with your other features, drawing attention to it.